Task Failed Successfully @ EspaceLabo, Geneva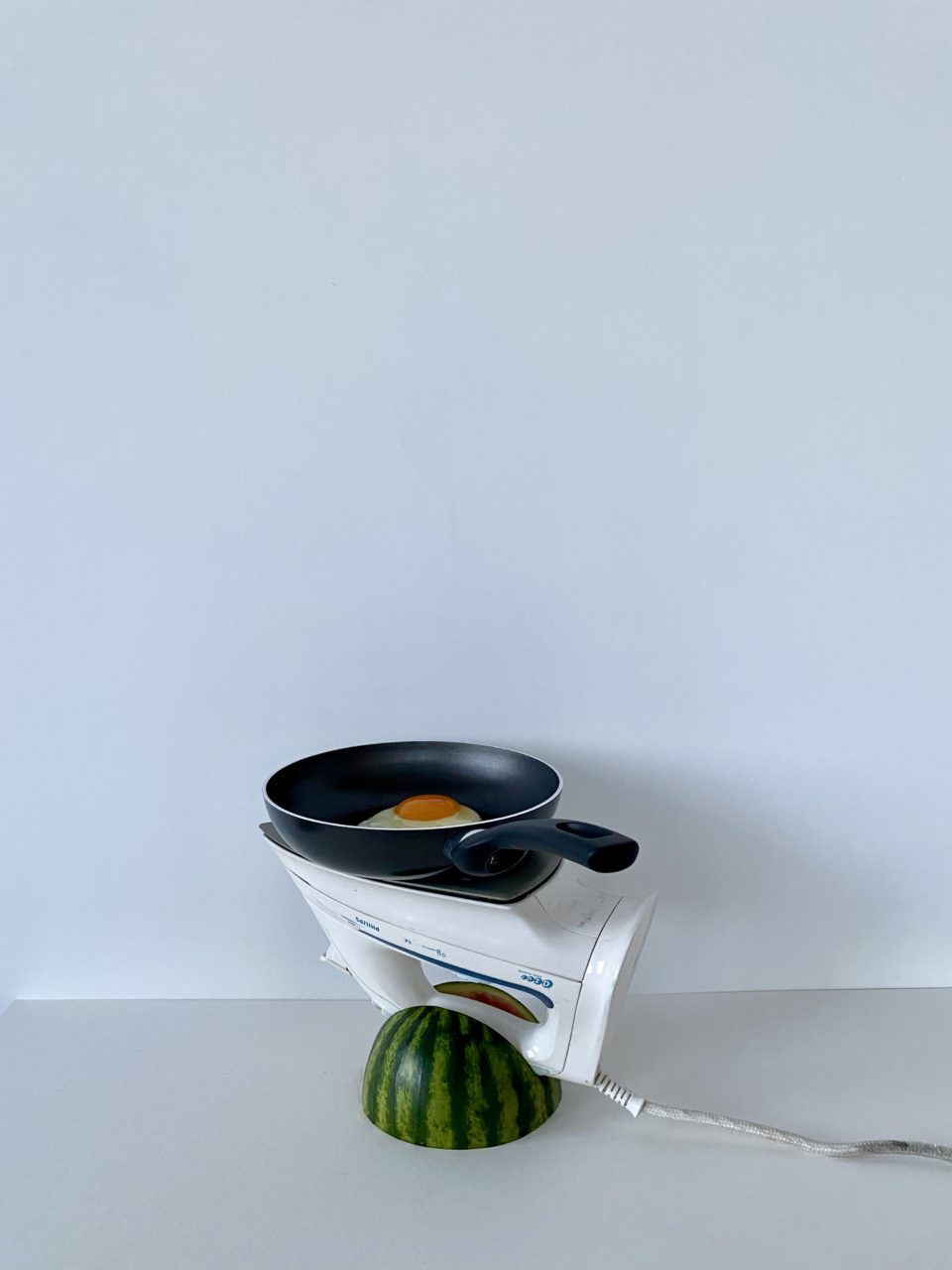 Opening 18th May – Performance at 20:00
Task Failed Successfully
Henry Drake, Yan Pavlik and David Stearn

Task Failed Successfully's artworks explore and revise the meaning of failure, transforming it into a deliberate result or state of existence. This is typically accomplished by scrutinizing the consequences of «playing incorrectly» and the price that comes with it. By reevaluating this intention, it enables us to expand our understanding of how we comprehend the everyday objects and gestures that surround us.
Task Failed Successfully is a deliberate attempt to create a space for the momentary perversion of the designed affordances of everyday objects. The show is driven by the notion that it is not the object's surroundings
that constitutes its potential satire, but the way in which the people occupy the space differently which reveals to us how we may be imprisoned by a design or mode of perception. If perfection is unattainable then failure is an absolute certainty. Therefore, Task Failed Successfully is a chance to embrace this reality and relish in the generosity and freedoms of failure and play.
Task Failed Successfully @ EspaceLabo, Genève
Artist biographies:
David Stearn (UK, 1987): Stearn graduated from the RCA in sculpture in 2017 and is a London-based artist working through sculpture and performance. His work exists as a mockery, of in-continuity, of the love for excessive embellishment and the point of self-execution at which a single idea can go so far as to exist at the highest degree of precision, consideration for detail and still exist as a mere gesture with all the connotations of futility and self-deprecation.
Henry Drake (CH, 1995) A graduate of HEAD in Geneva, is a sculptor who lives and works in London, UK. His practice revolves around the idea that each object contains a unique alphabet of materials, constructions and intentions that can be decoded and rearranged into different forms for different meanings.
Yan Pavlik (CH, 1995) is an artist from the Czech Republic who currently lives and works between Lausanne and Geneva. I asked a close friend whose writing I appreciate to write about my practice: «There is no medium that limits you, at least for now. The method is not the substance, and what is the substance anyway? The recipe for a simple dish – not an easy one – consists of a slight paradox of ordinarities. A ceramic paper plane crashes to the ground. A banker runs down the streets with his briefcase. Above all, it has to be simple, and good-natured. You have fun replacing the word art by game, it's all about the look after all. And for it to be 'beautiful' it must be curious.» (A. Normand)».